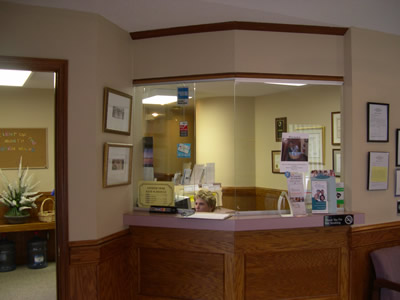 Cuspids, Inc., providing dentistry for the entire family, was established in 1989. Cuspids has a staff of six, including Dr. Louis Hassell.
Promising patients "Dentistry at its finest," Cuspids, Inc. delivers the highest quality professional dental products and services to its patients in a family friendly environment. Adding five well-equipped operatories in 2003, Cuspids, Inc. further embraced technology and added the Cerec Crown System. This system allows patients to receive crowns in one visit.
Cuspids, Inc. continues to be a vibrant and expanding practice, adding about 300 new patients each year, most of whom are referred by other patients, word of mouth, marketing or walk-ins.
Cuspids, Inc. and Dr. Hassell are active in the community and participate in health fairs, career days, the South Carolina Rural Health Initiative, the Community Health Initiative Advisory Board at the Medical University of SC, and Trident Technical College's "Smile Clinic."
"The greatest experience of all time! Well, maybe not of all time but certainly my greatest experience in a dentist's office! Yes, of all time! I had a cavity filled and I have always hated going to the dentist. Those days are over. Praise God! and thanks to Dr. Hassell."
- Tim Scott
"I've always feared the dentist but I have to say after having Dr. Hassell after two visits I've come to find that with the right dentist the fear is removed. His chair side manners are what set the tone for the visits as well as he's always aware and questions your pain level to ensure your happy with your services. I am one happy customer with CUSPIDS and all the staff."
- Misherald B.
"My sister told me about her dentist knowing that I don't like pain or shots, so I made the effort to see Dr. Hassell. His staff was outstanding and the dentist was great ! I felt nothing when he pulled my tooth. My sister was right !! Everyone there gets a ( A + ) from me!!!
- Alvena G.
"Pleased with the staff. I love that I can communicate with the office by way of email and get a quick response. Very convenient.
- Wendy F.
Single visit crown & ceramic restoration,
Nitrous Oxide, Implants, Laser Dentistry,
ZOOM whitening